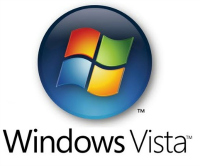 It was nice knowing you Windows Vista.
After today, April 11, 2017, Microsoft no longer provides extended support for the Vista operating system.
There are just under one percent of all the desktop computers running a Windows operating system which still operated on Vista.
Recently I came across one of our business clients recently who still has a Vista laptop in use. Unfortunately, they are going to have to look at replacing the machine as it doesn't have a fast enough processor nor enough RAM to be able to handle newer versions of Windows.
If you have a machine still running Vista, your computer will still work after today, however, you get on the internet at your own risk.
Internet Explorer 9 in Vista will no longer be patched for security vulnerabilities, so if you use it for banking or credit card information, you're pretty well giving the entire world access to your bank accounts or credit card.
The life-cycle of Windows 7 is next on the endangered list.  Microsoft extended support for Windows 7 will end in January, 2020.
The latest analytics data from the US government which is harvested from web views on government websites indicates Windows 7 continues to be the standard, but times are changing. Current data shows Windows 7 is installed on 24.8  percent of desktops, following by Windows 10 at 17.5 percent, followed by Windows 8.1 with just over 3 percent, and XP at less than 1 percent.
Business are definitely planning for the conversion to Windows 10 in the enterprise however. A survey by software company Samanage indicates that over 62 percent of businesses have started Windows 10 pilot programs. So, Windows 10 for the enterprise is surely coming.
If you are still using Microsoft Office 2007, extended support for it ends this year as well. Office 2007 extended support ends on October 10, 2017. If you use older or even newer versions of Office we do recommend you take a look at Office 365.
If you're a small business we can help you with that as we are a Microsoft Partner and can help you with planning and a transition to Office 365.
Related Links:
Windows Vista support is ending
https://support.microsoft.com/en-us/help/22882/windows-vista-end-of-support
Windoes 10 Usage Share Continues to Grow
http://www.zdnet.com/article/windows-10-usage-share-continues-to-grow-but-enterprise-stays-on-sidelines/
Look at current data
https://analytics.usa.gov/
Office 2007 Support Ends This Year
https://support.microsoft.com/en-us/help/3198497/office-2007-approaching-end-of-extended-support