Solving your Business Technology Needs with IT Consulting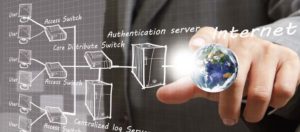 Madison Geeks provides technology consulting services and managed IT support to local and area businesses.
We provide highly specialized  resources that focus on small and medium-sized businesses.
Small and medium sized businesses owners look for the best solutions at a price they can afford.
Companies of your size do not typically have a need or have the budget for a full-time IT specialist, like a dedicated network engineer, Microsoft, hardware or software expert.
Madison Geeks offers a variety of solutions that satisfy your needs at an affordable cost with a look to future expansion.
Services include:
Network and Hardware Configuration
Server Configuration, Management and Support
Computer, Printer, Peripheral Support
Custom Computers
Software Support
Data Assessment, Planning, and Implementation
Capacity Assessment , Planning, and Implementation
Core Infrastructure Assessment, Planning, and Implementation
Application & Data Migration
Remote VPN Planning, Setup and Maintenance
Backup, Data Recovery and Redundancy Planning
Identity, Security and Access Management
VoIP Solutions
Virtualization
Network Infrastructure
You face IT challenges from technology that continues to evolve.
We deliver the resources and capabilities that you need for a more scalable and secure IT environment for your company.
Servers
You need a server that is agile for changing needs and unexpected opportunities.
We plan to meet your existing and future demands, virtualize and optimize servers, and transform storage capabilities either on-site or in the cloud.
Data Storage
You need storage technology and systems that protect your valuable data.
We provide a data storage solutions that reduce operating costs, simplifies data management, and increases  efficiency.
Collaboration
You need a platform for collaboration among your employees to streamline business processes and communication. We recommend and manage both Microsoft Office 365 solutions as well as Google G-Suite solutions. We also offer VoIP solutions for voice and video.
Madison Geeks focuses on long term managed partnerships with small and medium businesses and help them grow.
How can we help you today? Contact us.