Custom Gaming Computers
Our technicians have a history of taking great pride in crafting custom desktops for hardcore gaming enthusiasts.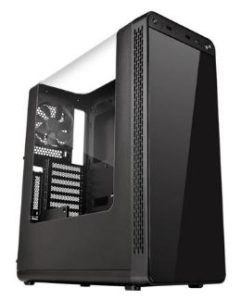 You want the best game play and visual experience. Especially as you move to with the latest VR gaming and the Oculus Rift headsets.
We recommend that you set a budget for the machine and let us know the price range you're looking at. Once we have that, we provide the the best recommendations and give you options to get the best gaming machine within budget.
You want your computer to stay relevant for a long time.
You will have high-quality components throughout your build.
You're looking for…
Unsurpassed performance
A builder who knows gaming
Design quality
Build quality
Quality Tower Case chassis
Processor Options
Video Options
SSD and HDD solutions
Superior Power Supplies
Custom Cooling Options
4K , VR and Oculus Rift Friendly
Reliability
Support
For drives it's best the builds start with an SSD.
For a VR ready machine you may get an SSD and 16GB of RAM. While 16GB of memory won't be totally used by your VR game, the extra memory can be used to set up a RAM disc to get even better performance out of your system.
The best build solution may include a NAS with dual mirrored HDDs which most all your important files go on. A 250GB SSD for the operating system and apps. The result is great performance.
We also offer installation of many popular software titles for your convenience.
Madison Geeks provides you with a dedicated team, excellent customization options, and competitive pricing. You will know exactly what parts we're using in your machine to help you game at a high level.
Customers who have left the Madison area still approach us for upgrading their gaming builds. We believe that says a lot about our custom gaming systems.
Contact us today to get started on your custom build, we're here to help.