Computer Service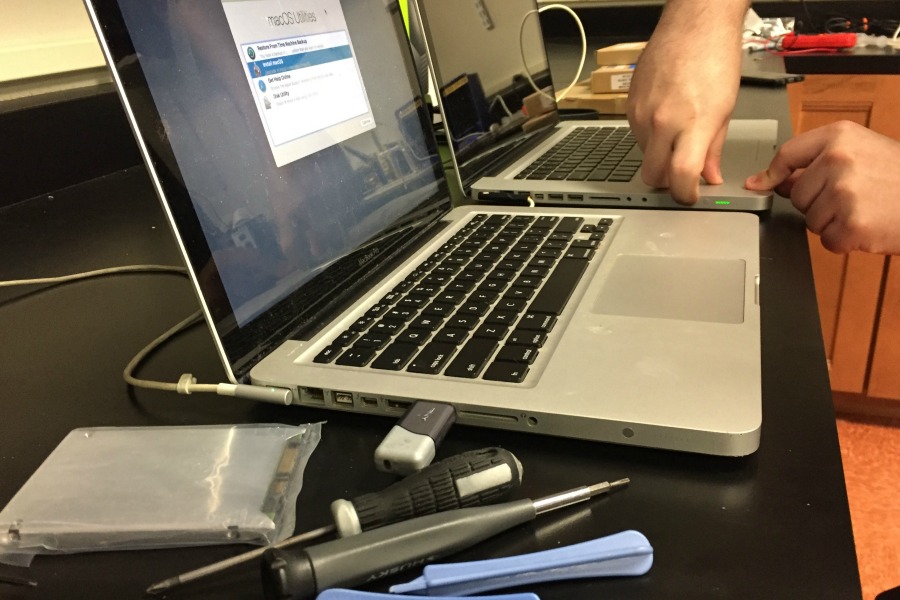 Your computer is slow.
You're getting pop-ups, it's shutting down randomly, not charging, doesn't turn on, cracked screen, broken parts or liquid damaged…you've got problems.
We repair any computer related issue.
Our technicians resolve your software and hardware problems professionally and fast with reasonable rates to help solve your hardware and software issues. Either here in our shop or we can come out on site to your home or business.
Computers are a machine that needs regular maintenance for peak performance. Basic computer maintenance can and will prevent problems further down the road.
A neglected computer will suffer from software program crashes, slow performance, system freezes etc.
Our technicians start with a diagnostic session and troubleshoot your system to see if there are any unseen problems. They they will contact you to let you know what they've found and what it's going to take to fix the problems.
Madison Geeks offers a variety of computer services:
Computer Repairs
Computer Upgrades
Computer Training
Backup
Data Recovery
Data Transfer
Virus Removal
Spyware Removal
Malware Removal
Disk cleanup
Software updates
File organization
Uninstallation of unused software
Hard Drive defragmenting
Dust bunny removal
Technology Consultations
Email Hosting Solutions
System Removal and Disposal
Managed IT Services
Private Lessons in Building Custom Equipment
We service, sell and install:
Computers
Servers
Hardware
Software
Smart Phones
Mobile Devices
Networking Switches, Routers
Printers
VoIP Telephones
Modems
Accessories and Peripherals
Peripherals are optional hardware that expand a computer's abilities, usually external in nature.
Some examples of common peripherals are:
Scanners
Printers
Webcams
Multiple monitors
Speakers
USB flash drives
Game controllers
Madison Geeks can troubleshoot and install any peripheral that you might have.
Upgrading your existing computer can often be a cost effective alternative to buying a new one. If your computer is a few years old, sometimes a few simple upgrades can bring it up to date.
Some typically upgraded components include:
System memory (RAM)
SSD Solid State Drives
Hard drives
Operating system (Windows)
Optical drives (CDRW, DVDRW, Blue-ray, HDDVD)
Video cards
Sound cards
Power supplies
USB and Firewire cards
Wireless Cards
We also provide managed services for business.
Contact us today, we're here to help.