Recover Computer Data and Data Backup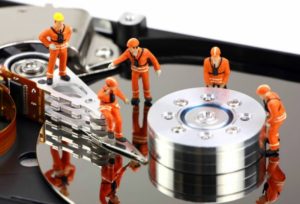 Madison Geeks are the ones to trust to recover your computer data from laptop, desktop, external hard drives and RAID.
We have been recovering data from crashed, clicking & failed hard drives for the Madison area since 2007.
Our hard drive data recovery services can save your company (and even your job) when mission critical data is on the line.
From hard drive failure, software corruption, and even human error (when someone accidentally deletes files or formats a hard drive. Believe us it happens).
We recover data from a variety of devices:
Any hard drive
USB external drive
Ipods and MP3 players
Cell phones and other mobile devices
For businesses, individuals, government agencies, schools, and universities.
Play the video below to hear what a failing hard drive sounds like.
Two Types of Hard Drive Problems: Logical and Mechanical
Hard driveclicks or makes noises
Hard drive doesn't spin up (whirring sound)
You can't locate the hard drive on your computer
Accidental formatting of a drive
Accidental deletion of files
Corrupt data
Data encryption issue
RAID recovery issue
Short circuit on hard drive circuit board
SSD data recovery
 Logical Hard Drive Failure
The computer hard drive is not broken with a logical hard drive failure. The hard drive data architecture is there, but the hard drive can't read and sort data properly.
The logical hard drive failure can mainly be pinpointed to human error like accidental file movement. Your hard drive can crash if you accidentally delete, move or overwrite software system files.
Mechanical Hard Drive Failure
This occurs when a hard drive is physically abused. Think of a laptop that's just thrown on a couch or dropped on the floor. Mechanical failure also occurs in desktop drives mostly due to age of the drive. There is a problem with the internal components of the hard drive. You will usually hear a clicking noise when the computer is on.
If you hear a clicking sound when you turn on a laptop that has just suffered from a nasty fall, chances are that you have broken the integrity of your hard disk drive.
What Types of Data Do You Need to Recover?
Financial Data: Quickbooks, Quicken and more.
Digital photos and pictures.
Emails, Contacts, Schedules, Tasks.
Databases: SQL, Microsoft Access and more.
Documents: Documents, Spreadsheets, PDFs, PowerPoint.
Graphic Design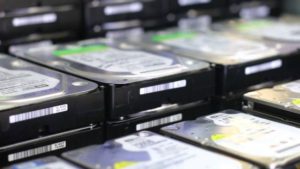 Our data recovery technicians are the ones to count on to get your data back in a timely manner.
If necessary, an emergency data recovery technician can be dispatched to your location to expedite the recovery process and keep your data safe.
Protect your data and your equipment from further damage.
Turn off your system and write down the symptoms you are experiencing. Try to be specific: a hard drive that's making a clicking sound, RAID controller failure, RAID drives in degraded mode, empty containers, BIOS errors, or multiple hard drive failure.
Contact us, we're here to help.