Frequently Asked Questions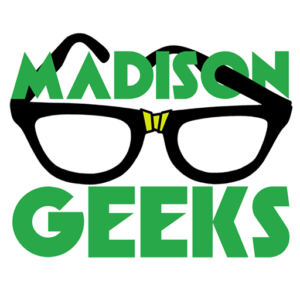 FAQ for you.
Here you'll find answers to the most common questions you might have about Madison Geeks.
Geeks are curious and like questions too.  Check out below.
---
Do you have customer service?
Of course! Our friendly and knowledgeable customer services reps here in Madison, Wisconsin are available to answer your questions Monday through Friday Central Time from 10 a.m. until 5 p.m. We have online chat, we also answer the phone during business hours and our 24/7/365 team can take your call. For after business hour emergencies just call call our main number.
---
I'm having my hard drive replaced, can I keep my old hard drive?
Of course! In many cases along with the hard disk drive HDD replacement, customers will also opt for us to transfer data from the old hard drive to the new one. Data transfer can vary depending on the state of the old hard drive. If the old drive is failing, we may have to use a special data pulling program which will recover the files, however in the process file naming conventions get changed. In many cases it isn't a copy and paste function. We do provide you with your old drive and recommend you hang onto for a few months to make sure you have the files that you need.
---
In order to get the desktop remote access on our computers do you physically have to be at that computer? For example, I have a computer at home that I work off of. Is that something you could simply remote into without me actually being there?
No, you don't have to physically be at the computer if we arrange the login ahead of time. As long as the machine is on, we can remote into it if you give us the proper permissions in our remote access tool.
---
Why do you recommend Solid State Drives SSD over Hard Drives HDD?
While Hard Disk Drives HDD are cheaper, the new Solid State Drives SSD give our customers better performance. The HDD has moving parts and magnetic platters. The longer they run the faster they wear down and fail. The SSD has no moving parts, it ses flash memory to store data, which provides better performance and reliability over a Hard Disk Drive HDD.  Solid State Drives SSD are 10 times faster than a Hard Disk Drive HDD. Hard Disk Drives are very useful for users who work with a lot of data files, image files and video files.
---
Do you have an office in both Madison, Wisconsin and Las Vegas, Nevada?
We sure do! Our Madison, Wisconsin office is located on the west side of town near the West Towne Mall. We're in a retail complex at 6502 Odana Road, enter from the back parking lot you'll see the sign on the door. We share the building with a couple of other businesses including the Geeks Mania arcade, which is not related to our operation. Our contact information is at the bottom of this page.
In Nevada we have a private office suite, we call it our Clark County Office. We do pick-up and delivery services in the greater Las Vegas area along with remote support for businesses and both on-site business and on-site residential services. Contact us there directly by phone at (702) 781-3002.