A cyber attack on a plastic surgery chain in Europe has that company realizing how important it was to ensure their business network and data was secure.
Over 25,000 private patient photos and personal data was taken during a hack of the Lithuanian businesses servers earlier this year.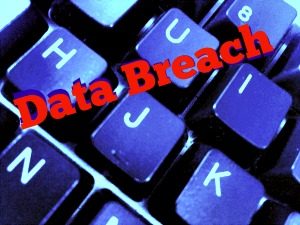 According to a AP report, Police said a hacking group called Tsar Team broke into the servers of Grozio Chirurgija clinics. The hackers demanded ransom not from the clinics, but from the clinic's actual clients in Germany, Denmark, Britain, Norway and other EU countries. Police don't know how many patients had been contacted, but they say dozens of patients have come forward to report being blackmailed.
Police say the hackers demanded that the clinic pay 344,000 euros ($385,000) in ransom to prevent the data from being released to the public, but the clinic refused to pay. The patients were asked to pay up to 2,000 euros ($2,238) to guarantee that nude images, passport copies, social security numbers and other data would not be posted on the internet.
Jonas Staikunas, the director of Grozio Chirurgija, was apologetic. He told local media that "clients, of course, are in shock. Once again, I would like to apologize. Cybercriminals are blackmailers. They are blackmailing our clients with inappropriate text messages."
Police say after threats, several hundred images were released in March. The rest of the database was made public this week.
Security services in other European countries have been alerted as well and have warned that people who download and store the stolen data could also be prosecuted.
This attack further supports the need for all businesses to have a solid IT security plan. We can help with our IT consulting and managed IT services to help ensure that your company networks and data are safe.
Read more about the attack here:  http://hosted.ap.org/dynamic/stories/E/EU_LITHUANIA_PLASTIC_SURGERY_HACKING?SITE=AP&SECTION=HOME&TEMPLATE=DEFAULT&CTIME=2017-05-30-15-14-45