Madison Geeks Service Terms and Conditions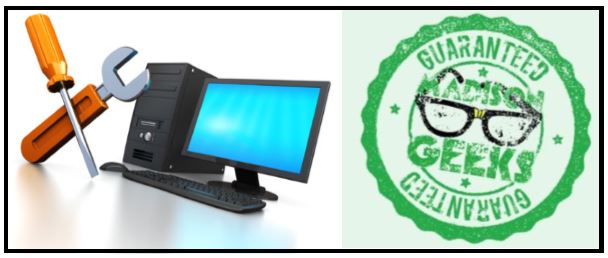 Details on our Madison Geeks Labor Service Guarantee are here.
On-site Service Terms And Conditions
An adult must be present during on-site service duration.
Equipment must be freely accessible.
High speed internet connection may be required for some services.
A minimum service charge is assessed if an appointment is cancelled/changed less than 1 hour in advance
We reserve the right to rearrange or cancel appointments..
Re-configurations, changes and/or modification to the serviced equipment will strictly void warranty.
Payment is due upon completion of service. Payments may be made by credit card, check or cash.
In-shop services will be offered for some equipment repair services. Equipment will be picked-up from client's residence and returned to the same location in another appointment, however a trip charge will be added for each trip.
Workmanship on services is guaranteed for a period of 30 days under our guarantee https://www.madisongeeks.com/about/guarantee/".